LogicLounge 2022 with Stuart J. Russell – free public event
| | |
| --- | --- |
| DATE: | Thursday, July 28, 2022 |
| TIME: | 4pm – 5pm |
| VENUE: | Heuer am Karlsplatz, Treitlstraße 2, 1040 Vienna |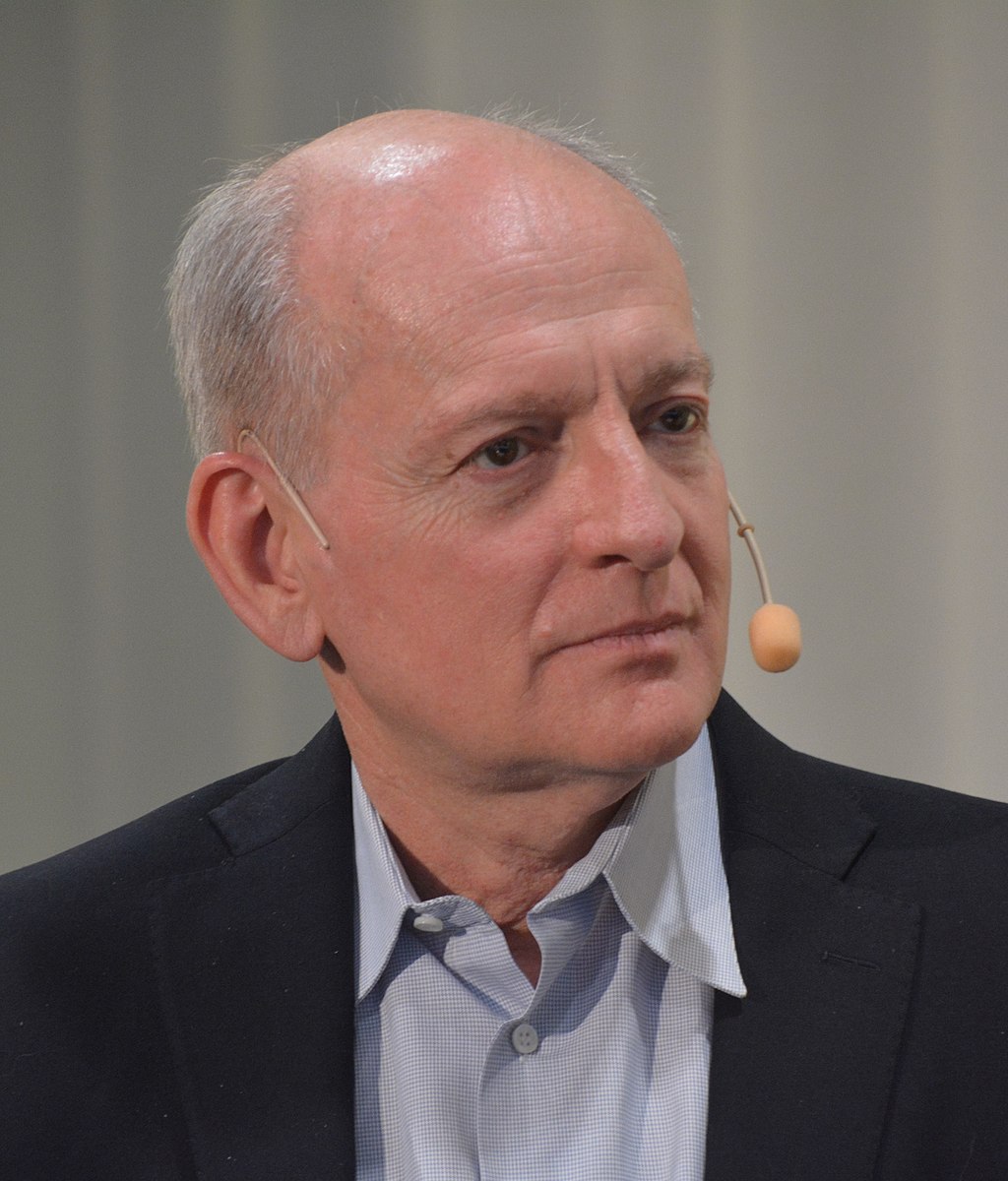 AI and the problem of control
From Isaac Asimov's I, Robot to Arthur C. Clarke's 2001: A Space Odyssey, popular culture has explored the potential and risks of artificial intelligence (AI). At this year's LogicLounge held in Vienna, we are proud to welcome Stuart J. Russell, a renowned scientist in the field of AI, who has likewise addressed the issue of potential risks involved in AI in his book Human Compatible published in 2019. Radio journalist Sarah Kriesche will interview Stuart on his views and moderate a Q&A session in which all guests are invited to participate.
Feel free to join the conversation in an informal atmosphere at Heuer am Karlsplatz – a background in the field is not required! The event is free and you may attend spontaneously without registration.
The LogicLounge is co-located with IJCAI 2022, the 31st International Joint Conference on Artificial Intelligence, which is held in Vienna from July 23-29.
The event is hosted by the Vienna Center for Logic and Algorithms (VCLA) and the Center for Artificial Intelligence and Machine Learning (CAIML) at TU Wien.
photo by Bengt Oberger / CC BY-SA 4.0
Abstract
As AI advances in capabilities and moves into the real world, its potential to benefit humanity seems limitless. Stuart Russell's book Human Compatible (2019) explains why the creation of a superintelligent artificial intelligence could be humanity's final act. The blinks call to attention the potential catastrophe that humanity is heading towards, and discusses what needs to be done to avoid it. If we're to ensure that AI remains beneficial to humans in the long run, we may need to radically rethink its design.
About Stuart J. Russell
Stuart J. Russell is a British computer scientist known for his contributions to artificial intelligence (AI). He is a professor of computer science at the University of California, Berkeley, and adjunct professor of neurological surgery at the University of California, San Francisco. He holds the Smith-Zadeh Chair in Engineering at the University of California, Berkeley. He founded and leads the Center for Human-Compatible Artificial Intelligence (CHAI) at UC Berkeley. Together with Peter Norvig, Russell co-authored the most popular textbook in the field of AI: Artificial Intelligence: A Modern Approach, which is used at more than 1,500 universities in 135 countries.
About LogicLounge
The series of public lectures LogicLounge continues to bring together the general public and the experts from the fields of logic, philosophy, mathematics, computer science, and artificial intelligence. Since its inception at the Vienna Summer of Logic in 2014 – the largest event in the history of logic – the series has since been traveling between Vienna and the venue of the CAV (International Conference on Computer-Aided Verification), where it has already become a regular event in honor of Helmut Veith (1971-2016).