Programming with Chemical Reactions
Thursday, November 22, 2018 at 16:00 c.t.
Separating Functional Computation from Relations
Wednesday, October 31, 2018 at 16:30 s.t.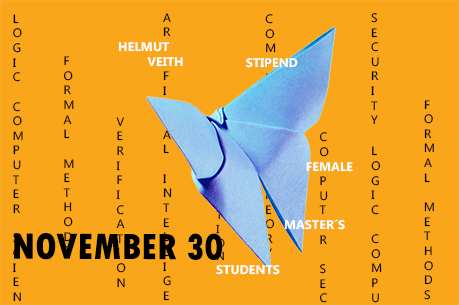 Deadline: November 30, 2018: Motivated female students in the field of computer science (CS) who plan to pursue (or pursue) one of the master's programs in Computer Science
An informational view of classical logic
Thursday, October 25, 2018 at 16:30 s.t.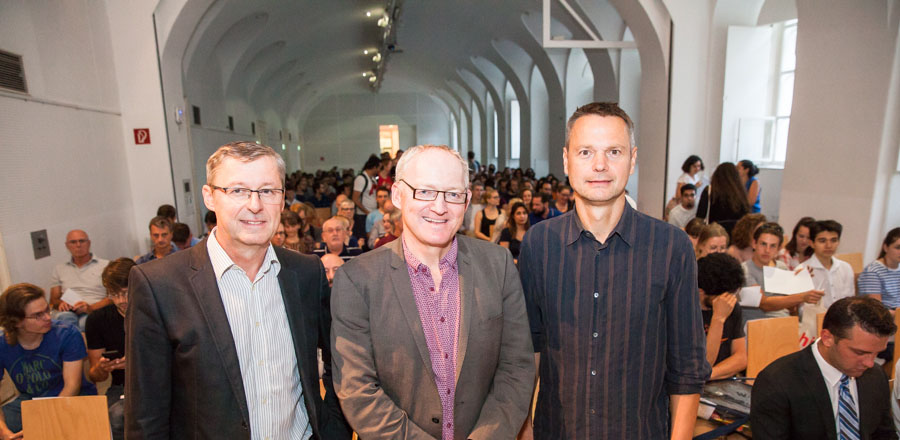 Prof. Toby Walsh at the LogicLounge discussion in Vienna
The Graph Isomorphism Problem
Monday, November 5, 2018 at 16:00 c.t.
Wednesday, November 28, 2018 at 18:00 s.t.
Writing Declarative Specifications for Clauses
Friday, October 5, 2018 at 14:00 s.t.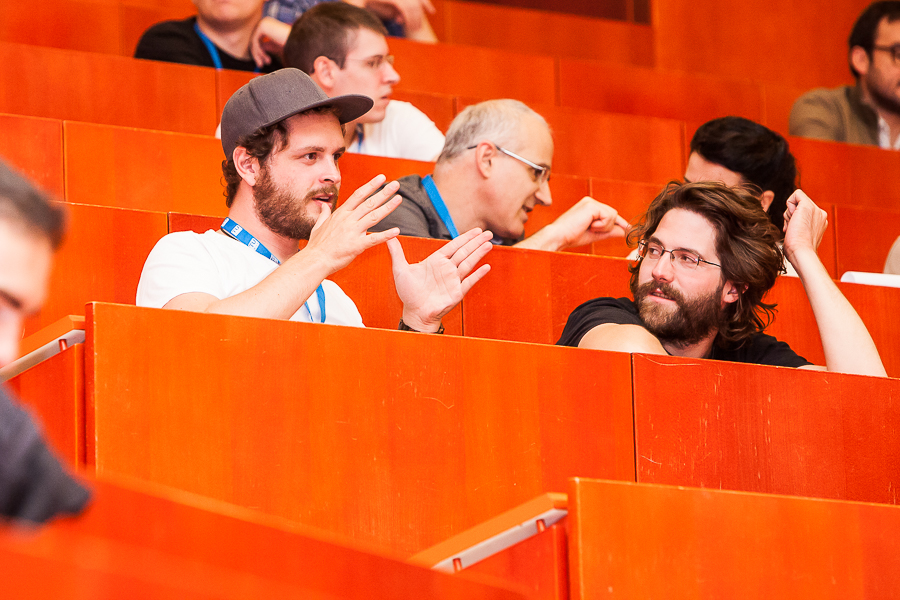 Talks being given as part of FLoC 2018 by the faculty and PhD candidates of the FWF-funded doctoral college Logical Methods in Computer Science – LogiCS are sorted by the title of the paper.
Ezio Bartocci, Roderick Bloem, Dejan Nickovic, Franz Röck:
A Counting Semantics for Monitoring LTL Specifications over Finite Traces. CAV (1) 2018: 547-564
Jens […]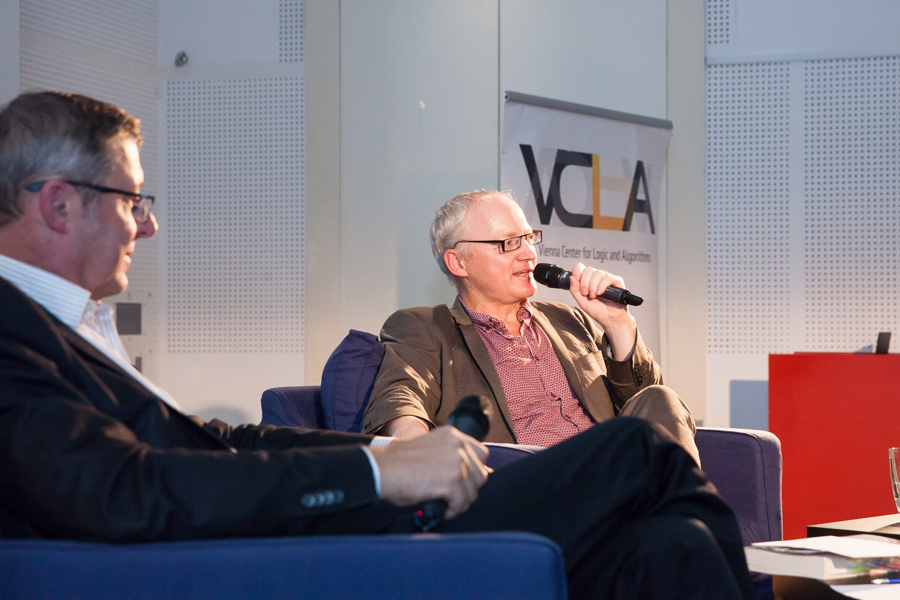 On September 20th, 2018, one of the leading researchers and an icon for regulation of Artificial Intelligence (AI),