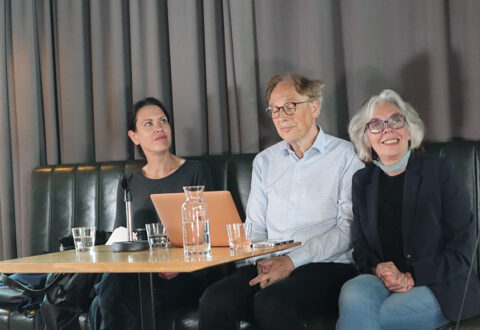 At LogicLounge 2023, renowned computer scientists Carla Gomes and Bart Selman from Cornell University (Ithaca, NY) explored the connections between Wittgenstein, Gödel, and ChatGPT. The discussion, which was held at a Viennese café on June 6, attracted great interest and led to a lively exchange between researchers and laymen from different fields.
Sarah Kriesche (moderator), Bart […]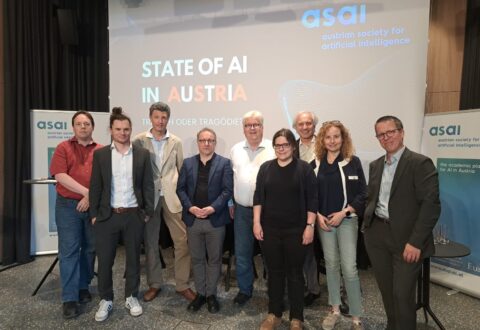 On June 14, 2023, the Austrian Society for Artificial Intelligence (ASAI) organized a press conference to discuss the state of AI in Austria. VCLA co-chair Agata Ciabattoni and board member Thomas Eiter were among the leading Austrian researchers who offered their view on the current state of affairs.