Lara Spendier receives 2022 TU Women's Award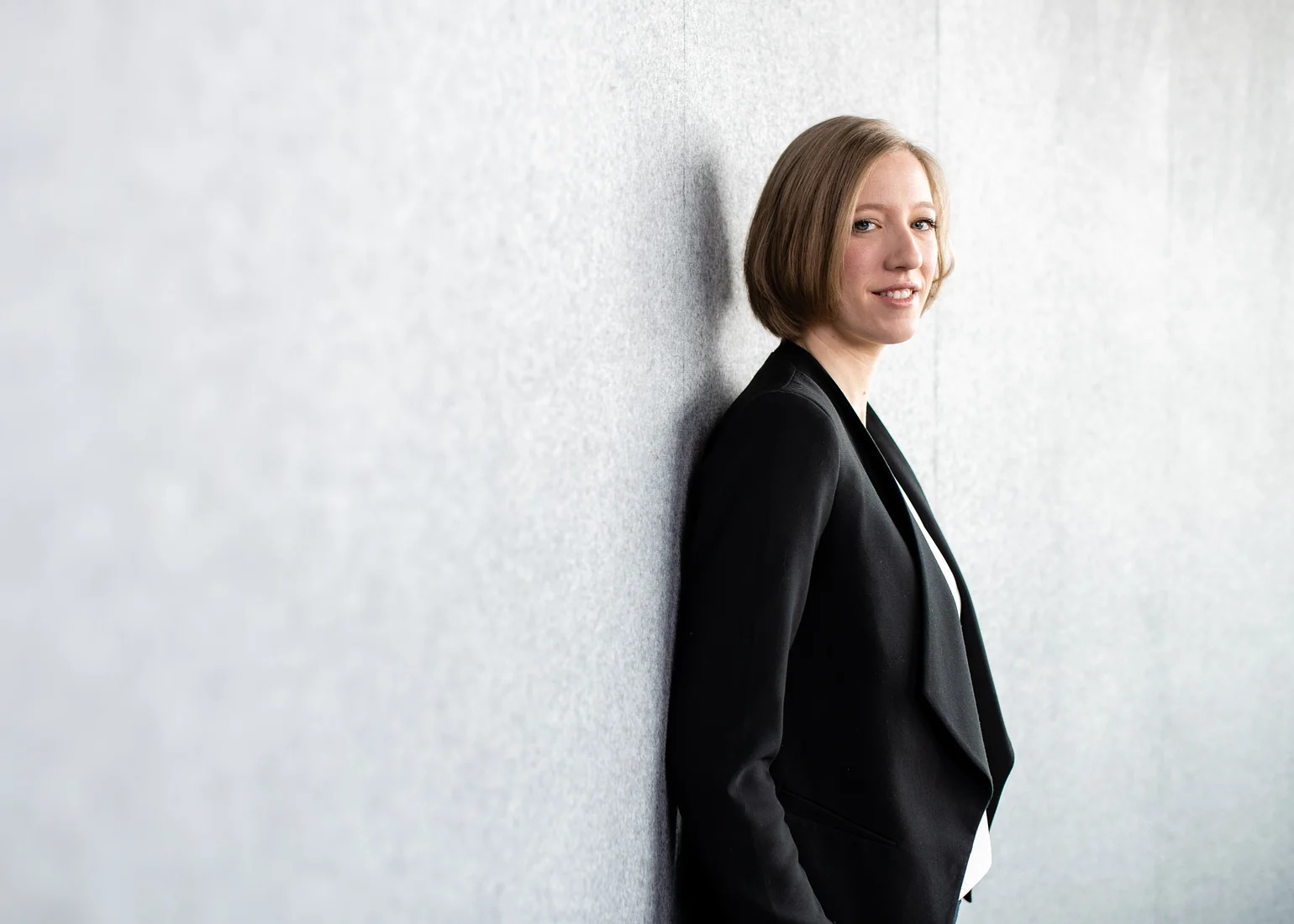 On 2 March 2022, Lara Spendier was honored with the seventh TU Women's Award, which was for the second time awarded to an exceptional woman in IT.
The TU Women's Award honors alumnae who strive for a social, economic, or scientific impact on society through their professional lives. Rector Sabine Seidler and Vice-Rector Anna Steiger presented the award to Lara Spendier in a small but atmospheric ceremony at TU Wien's Kuppelsaal, celebrating Spendier's professional achievements and her extensive social engagement for women in tech.
Dean of TU Informatics Gerti Kappel emphasized in her laudatory speech: "Lara Spendier, a scientifically trained logician, has successfully translated the central aspect of logic into her own life: consequential thinking. Because she knows the challenges girls face in computer science from her school days, she is now a mentor for female students. And as a mother of two, holding management positions in the industry, she is committed to creating equal opportunities."
Award Winner Lara Spendier
Lara Spendier studied software engineering and computational intelligence at TU Wien Informatics and further holds degrees in Linguistics and Dutch Studies. In 2011, she started her Ph.D. in non-classical logics with Professor Agata Ciabattoni, working as a research assistant at the Department of Logic and Computation (Theory and Logic Group). During her Ph.D. studies, she was one of the top 3 "FEMTech Rookie of the Year 2013" nominees and the finalist for Austria in the international science communications competition "FameLab Olympics 2012".
Spendier ventured into the technology industry in 2014. As a Senior Consultant at PwC Advisory GmbH and as Head of Software Architecture at the software company SDS, she gained extensive experience in IT strategy, digitalization, and management. Since 2018, Lara Spendier has worked with the Austrian Federal Railways, ÖBB-Holding AG. As Chief Enterprise Architect of Information & Data Management, she established a group-wide foundation for implementing and developing digitalization, big data, and artificial intelligence projects at the ÖBB group. A little more than three years later, she became manager of the group-wide transformation program, combining her knowledge in IT strategies and executive skills. This transformation program aims to prepare the ÖBB Group and its 40,000 employees for future challenges – not only in IT but regarding questions of diversity, forward-thinking working conditions and company culture, such as the topic of "new work".
Lara Spendier is an advocate for women in the technology sector: She is a founding member of women's tech networks, such as the "Agenda Bahnindustrie Frauen" and "Women in Mobility Hub Vienna" and organizes the "Women Techmakers Vienna" conference. She is a speaker and mentor in various programs supporting pupils, students, and young professionals in their STEM careers. At her alma mater TU Wien, Spendier coaches female graduates and holds workshops for high school students within the TU Wien/VCLA program "Diary of a Computer Scientist".
TU Women's Award
Since 2015, TU Wien has honored female graduates with outstanding careers to continue making female excellence in STEM visible. A top-class jury selected Lara Spendier with representatives from politics and business – Marion Gebhart (Head of MA 57), Martina Denich-Kobula (National Chairwoman "Frau in der Wirtschaft" WKW), Melanie Eckl-Kerber (Deputy Head of Education & Society, Women, Federation of Austrian Industry), Gerald Goger (Executive President of the TU Wien alumni club) and Anna Steiger (Vice-Rector Human Resources and Gender, TU Wien).
This year's award was sponsored by the HS Timber Group.
In 2020, TU Wien Informatics alumna Katja Bühler, Area Coordinator for Complex Systems and Head of the Biomedical Image Informatics Group (VRVis), received the 5th TU Women's award. She was honored for her innovative work on biomedical image processing.