Pleaching Pencil-&-Paper Picture Puzzles
Wednesday, November 22, 2017 at 15:00 s.t.
(Weakly) Self-approaching graphs
Monday, November 13, 2017 at 16:30 s.t.
Mini course: Milestones in solving games on graphs
Monday, November 20, 2017 – Friday, December 1, 2017
Approximating Optimal Social Choice under Metric Preferences
Monday, November 13, 2017 at 16:00 c.t.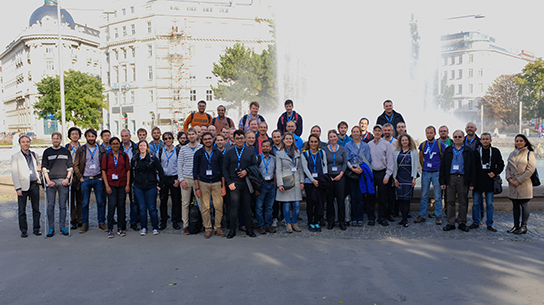 This fall was a computer science autumn for Vienna, the science hub of Central Europe. From ALGO Congress on Algorithms to 17th FMCAD (Formal Methods in Computer-Aided Design), the research groups of VCLA have been busy.